What is cloud storage and how it applies to Real Estate
By now most agents know what cloud storage is and how beneficial it can be for real estate agents.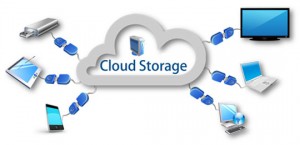 To put it simply, cloud storage is a way for all your real estate documents and forms to be loaded onto a server that allows an agent to access them from any computer at any giventime. This server where all your files are stored on is called the "cloud."
If you have gmail, hotmail, or any web-based e-mail then you are essentially already usually cloud storage. This is because all your e-mail and pictures that people send is stored somewhere else. An e-mail cloud is remote storage so you can access your e-mail from any computer with internet access.
If a real estate agent applies the same concept of accessing an e-mail cloud and applies it to accessing real estate transactions online, then they are using a real estate cloud.
Balboa Real Estate has developed a proprietary cloud exclusively for real estate transaction management.  It is entirely free for agents to use and the fastest and easiest way to submit completed files.
Once a listing is taken an agent can log on and in a matter of seconds upload the listing agreement. Same idea working with buyers. Any document uploaded can be accessed online and sent to any e-mail address at any time. Lost documents become a problem of the past.
When an offer is received on a listing an agent can open escrow, request a preliminary title report, and order and NHD all with a click of the button. This gives the agent a running start on expediting the transaction.
When an agent or the transaction coordinator uploads transaction documents throughout the escrow the the file will be complete so that there won't be any last minute paper shuffling.
Turbo Transaction is another member service available for Balboa Real Estate agents. We offer agents 100% commission and residual income.
http://balboateam.com/wp-content/uploads/2017/10/LOGO_Small.png
0
0
Admin
http://balboateam.com/wp-content/uploads/2017/10/LOGO_Small.png
Admin
2013-10-31 12:18:21
2013-10-31 12:21:56
Cloud Storage for Real Estate