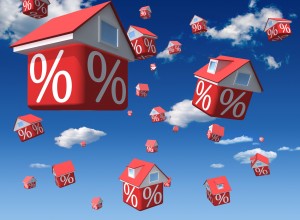 100 percent comission, but is it really? Avoid additional and hidden fees with Balboa Real Estate.
Real Estate firms have adopted to the trend of offering agents 100 percent commission but through research of competing agencies in California there seems to be few that truly stand by their 100 percent commission tagline.
100 percent commission serves as a motivational strategy to keep agents and brokers engaged because this ideally works to ensures that the agents get the most out of their hard work. However, many of the leading firms in California have other fees that agents, new and seasoned, should be aware of. There is usually a start-up fee, a key charge for using the office, plans requiring monthly or quarterly fees and payments for E&O. Many firms will charge you unneccesary fees going towards benefits that are rarely used by agents. Don't be fooled by firms stating 100 percent commission. The list of additional fees seems never ending and not even near the 100 percent commission mark once everything is calculated.
At Balboa Real Estate we won't ask you to pay for services you don't need or services that should be provided without additional costs. We believe that you should keep all of the commission that you earn and we are a firm that wants to make sure our agents are taken care of. There is a reason why Balboa Real Estate is one of the few true firms that stick as close to the essence of 100 percent commission as possible. Balboa Real Estate wants you to keep as much of the commission at possible and avoid charging our agents all the hidden fees that many other real estate firms charge. Our 100 percent commission plan is as simple, easy and the best in the industry!
Contact us to join and get the 100 percent commission you work hard to earn!
http://balboateam.com/wp-content/uploads/2017/10/LOGO_Small.png
0
0
Admin
http://balboateam.com/wp-content/uploads/2017/10/LOGO_Small.png
Admin
2014-11-26 15:04:48
2014-11-26 15:04:48
Is 100 Percent Commission Really 100%?