We've all seen the real estate agents that call themselves consultants rather than agents or salespeople. The reason is blatantly obvious, and a little cheesy, but there is actually a higher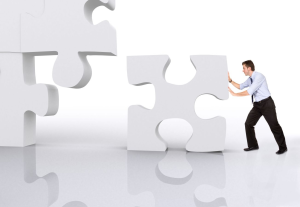 level and deeper meaning than these real estate consultants may have ever considered.
Let's face it, the title "salesman" has a bad connotation. People that are in sales squeamishly change their title to something like account executive, account rep., and the sales department has been rebranded as the business development team. Real estate agents would never call themselves salespersons on a business card, and to put their title as "real estate agent" strikes some agents as cold or generic. However, "consultant" is much more elegant. It just has a ring to it that that suggests a knowledgeable advisor.
Top producing agents don't sell homes like most salespeople sell products. A home is an extremely dynamic and personal product, consumers already have in mind their needs. Their preferences surpass what they will ever tell their agent.
This is where the title "consultant" rises to more than just a better sounding title and becomes the true sense of the word. Good agents deliver high quality data to their clients and educate their clients so they can rapidly make a sound decision. They don't push homes onto people like most salespeople push products. Facilitating home sales is a matching and information game.
Top agents do have the qualities of top salespeople because both personality types are often charming, persuasive, and carry a purpose. These qualities are just used differently.
Agents sell their brand and character, then they get down to business and perform the work when contracted. Salespeople sell a product and use their brand and character as reinforcement to make the sale.
All top agents make good salespeople, but not all top salespeople make good agents.
Please CLICK HERE  learn more about joining Balboa Real Estate
http://balboateam.com/wp-content/uploads/2017/10/LOGO_Small.png
0
0
Admin
http://balboateam.com/wp-content/uploads/2017/10/LOGO_Small.png
Admin
2015-06-29 13:50:03
2015-06-29 13:50:03
Real Estate Agent or Consultant?