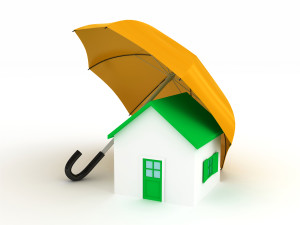 Finally, listing agents can offer coverage to protect their client. If you think about it, the seller is the most vulnerable party to a transaction. The brokers and agents are covered by their errors and omissions policy. The buyer isn't disclosing anything, and as long as they can perform the sale they are safe. Plus, the buyer gets a one year home warranty to protect against common defects. What about the seller?
The seller is the party that is assuming most of the risk. The majority of claims are against the seller for not disclosing something or for some type of defect with the property that the buyer didn't realize until after closing. The good thing is that there is a new insurance endorsement that extends the listing broker's errors and omissions insurance to cover the seller against claims up to $25,000 for six months after the close of escrow – at no additional cost. This means that agents can offer the seller this protection for free, which is a huge real estate marketing advantage. Also, if the seller is really concerned they can pay $200 and have the policy extended to 1 year.
Once escrow closes, the listing agents registers the seller with the insurance company and then the seller receives a certificate at their new address. Sellers seem to be exceptionally grateful which adds to referral business. We've found that the insurance certificate has a more profound effect than the "thank you" card because of its lasting value.
Obviously, Balboa Real Estate offers their clients this seller protection coverage. We assume that there are other companies that offer seller protection, however, we haven't identified them yet. If you are interested in offering your clients this seller protection or learning about our true 100% commission plan then CLICK HERE
http://balboateam.com/wp-content/uploads/2017/10/LOGO_Small.png
0
0
Admin
http://balboateam.com/wp-content/uploads/2017/10/LOGO_Small.png
Admin
2015-07-09 15:31:35
2015-07-09 15:36:26
Listing Agents Can Insure Their Sellers